This 4-core shielded phono/line cable — completely redesigned by the TOP WING Cybersound Group and manufactured by the Mogami Wire & Cable Corporation — is configured in such a way as to upend conventional wisdom about high-quality audio cable products. Harmoniously blending electrical and mechanical properties in a 4-core shielded design, the new cable product eliminates sound-quality flaws such as low-frequency muddiness commonly experienced with professional cables.

4-core shielded structure yields superlative noise immunity
By reducing wire thickness to an outer diameter of 3.0 mm and creating a 7-wire-stranded structure, vibration is controlled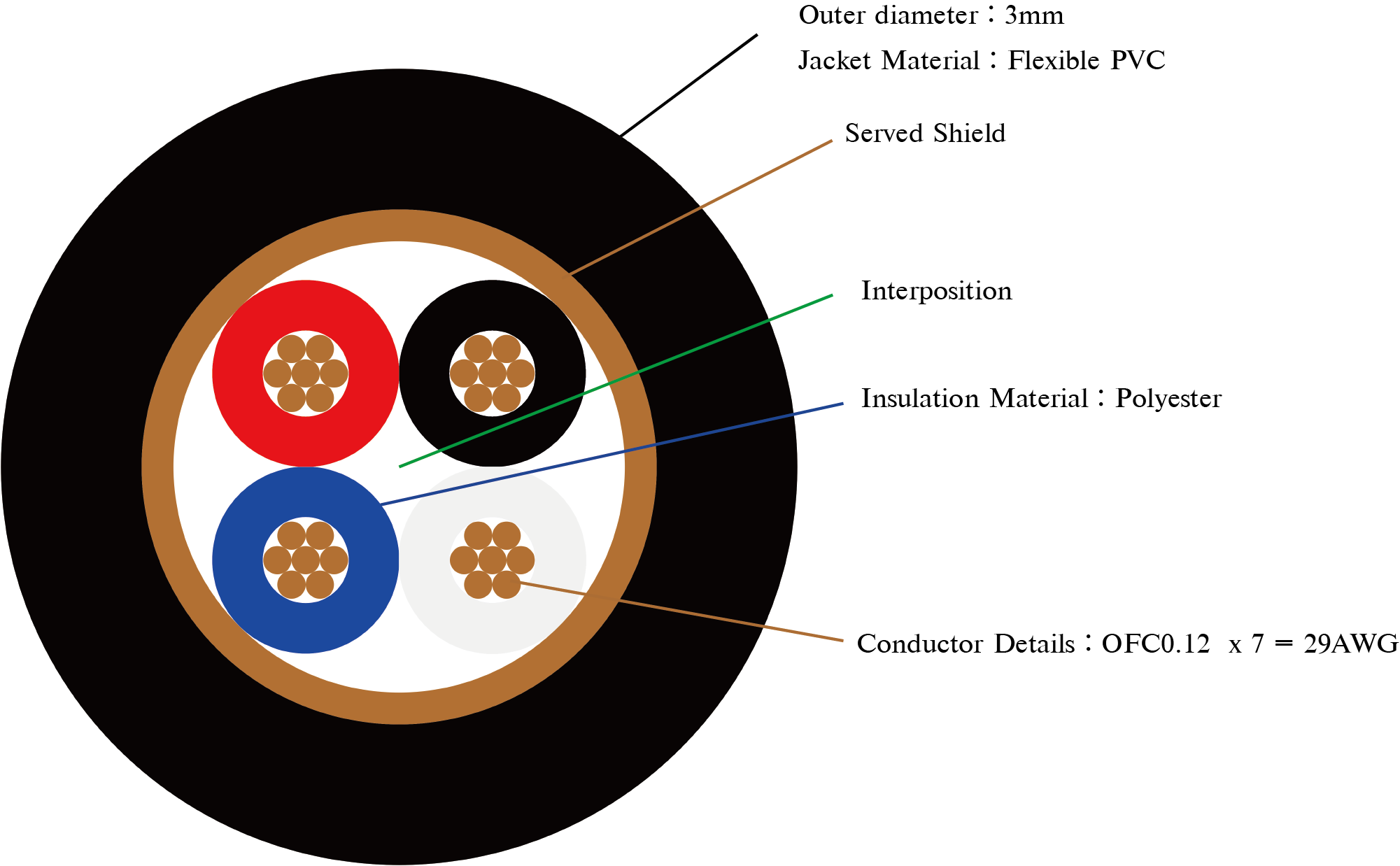 Long accepted as being the crucial elements in attaining superlative sound quality are increased conductor thickness and purity, multi-layered shielding, and coating of special materials. Over the years, those elements have been promoted and acclaimed. But cable with those specifications tends to be expensive.
 A question then arose: could professional cable, with its strictly defined specifications and cost-performance demands, be utilized effectively in place of audio cable? Most important in professional cable is attainment of the lowest common multiple structure that contains those elements. For example, a 4-core shielded structure is in great demand for line cable.
 With that in mind, the TOP WING Cybersound Group explored the possibility of creating cable that achieved vivid sound quality at an inexpensive price point by combining audio-cable specifications and professional-cable characteristics. The company's many years of research resulted in the development of audio cable with a unique, ultra-fine design.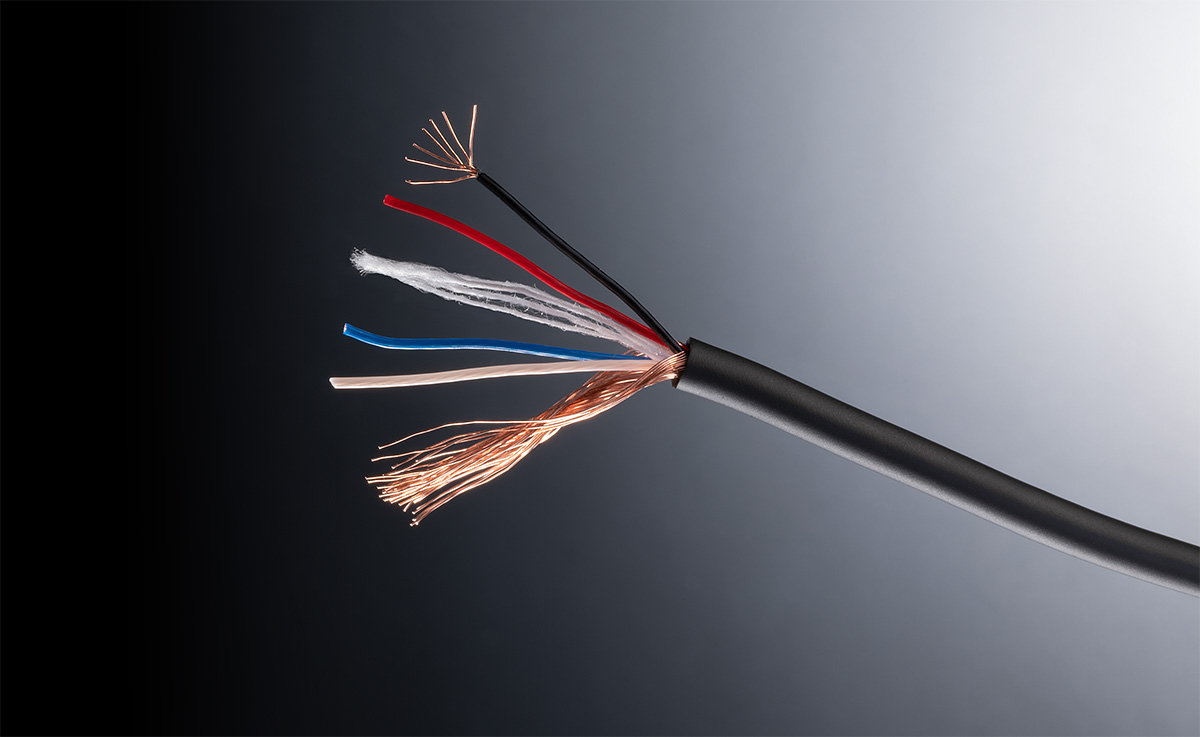 To reduce costs and achieve an affordable price point, the company embarked on research with professional cable. The 4-core shielded cable on the market today, despite boasting excellent noise immunity, tends to be plagued by muddied tones at lower frequencies and monotonous timbre. Repeated investigation into the cause of the sound flaw despite excellent electrical specifications found that, surprisingly, the answer lay in mechanical stability.
 Considering that cable insulating material affects sound, mechanical properties such as vibration, besides electrical properties, clearly impact cable sound quality. For short line cables (up to 10m) with lenient electrical-property requirements in particular, effects from mechanical properties are pronounced.
 Professional cables are structured with multiple braided wires encased in thick shielding and coating to prevent wire elongation and breakage. Soft, inexpensive PVC is the main material used in such coating. The mechanical properties of that entire structure, however, adversely affect sound quality. On the other hand, improvements in mechanical properties result in unaffordable 'audio cables.'
 The only way to resolve the mechanical stability-versus-price dilemma is with ultra-fine wire diameter. By reducing diameter, effects from materials on mechanical stability are minimized. The cable wire is configured in a concentric 7-wire-stranded structure, adding additional mechanical stability.
 Moreover, a central interposition structure is used to maintain 4-core shielded cable properties, while oxygen free copper at a level appropriate for audio applications is utilized in the conductors.
Everything is in flux, but FLUX contains everything.
 Fashions involving cable sound quality come and go. Nowadays, the common consensus calls for increased thickness and purity of conductors, creation of multi-layered shielding, and use of special coating materials. When discovered 50 years ago that cable had the capacity to alter sound quality, today's consensus did not exist. TOP WING FLUX has succeeded at reaching the pinnacle of cable production by incorporating all necessary elements and achieving superlative sound quality at an inexpensive price point.